Natural Soluble Bags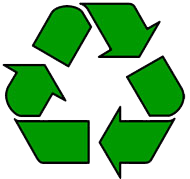 A STANDARD BEGINS AFTER 6 YEARS, BEGIN IN THE BAG COMPLETELY SOLVENT RESISTANT IF IT TAKES CENTURIES. OXO-BIO SOLUBLE BAG IS AIR, WATER, HEAT, UV RAY EVER SINCE HE STARTED THE PROCESS of DISSOLUTION AND IN TOUCH WITH THE 12-24 MONTHS, PRODUCING BACTERIA, LEAVING THE EARTH TO PIECES OR ROT AWAY IN A BAG WITH WATER, NON-TOXIC CARBON DIOXIDE AND WATER AND THAT A SMALL AMOUNT OF MİNERAL DISSOLUTION RAPTURE INTO THE NATURE OF THE TRANSFORMATION PROCESS WILL BE COMPLETED WITH THE FOSSIL.
BY JOINING THE RAW PRODUCT PRODUCTION STAGE THE BAG OF CHEMICALS IN NATURE, 100% SOLUBLE PROPERTY FROM. OXO-BIO SOLUBLE PROPERTY ALL KINDS OF BAGS AND FILM TYPE.
PLASTIC BAGS AND FILM ARE USED IN EACH SECTOR. THE ALTERNATIVE FOR MANY NON-PACKAGING BUSINESS AREA TOOL. WE RESPECT THE NATURE, INSTEAD OF YOUR STANDARD BAG OF OXO-BIO SOLUBLE (OXO-BIODEGRADABLE) BY THE USE OF THE NATURAL ENVIRONMENT THAT WE LIVE IN A BAG TO PROTECT THE SELF-SACRIFICE.